Vol. II No. 14 7/15/2021
Archaeology in Stockbridge Bookends Mohican Presence from 1739 to 1783
Part Two
by Rick Wilcox
In 1829 the Rev. David Dudley Field while authoring a history of Berkshire County wrote:
"At the close of the war, Timothy Edwards and others, contractors for supplying a division of the Army at West Point with provisions, were ordered by Gen. Washington (as tradition is here) to give the Indians a feast, in consideration of their good conduct in the service. An ox, weighting 1100, was roasted whole, the whole tribe partook of it, men first, and then women, according to custom. The Rev. John Sergeant (the younger) and a Mr. Deane presided at the table, and the principal men of the place attended. The feast was kept near the residence of King Solomon; and after it was over, the Indians buried the hatchet, in token that the war was past, and performed other ceremonies in their own style, for the gratification of the company. "
Why hold the ox roast at King Solomon's residence? During the French and Indian War in late May (1756), Jacob Cheeksankun, then a town selectman, was commissioned captain, Jacob Naunauphtaunk lieutenant, and Solomon Uhhaunauwaunmut ensign of a company of about fifty Stockbridges. After the two Stockbridge captains became prisoners, General Amherst offered Solomon Uhhaunauwaunmut command of their two companies. During the Revolutionary War Solomon commanded a company of Stockbridge Mohicans during the Battle of Bunker Hill. Solomon had replaced "King" Ben Kokhkewenaunaunt as the head sachem of the Stockbridge Mohicans.
'Wherever you go, we will be by your sides,' Solomon Uhhaunauwaunmut declared. 'Our bones shall lie with yours. We are determined never to be at peace with the red coats, while they are at variance with you." (A History of the County of Berkshire, Massachusetts, in two parts: General View of the County & Account of the Several Towns, Chester Dewey, David Dudley Field, Sr. 1829, printed by Samuel W. Bush, Pittsfield).
In 1777, Solomon died at age 55 and was remembered as a warrior and leader of his people.
Finding Solomon's home site was like assembling a jigsaw puzzle from hundreds of deeds at the Berkshire Middle Registry of Deeds in Pittsfield.
Finding the site of the ox roast, the work of archaeologists, is a little like finding needle in a haystack. Archaeology aside the historical documentation alone that has been uncovered in the project research has shed new light on these events.
Editor's note: The rain has slowed progress, but the dig continues. Visit. Workers are welcoming and informative. The "unearthing" is exciting.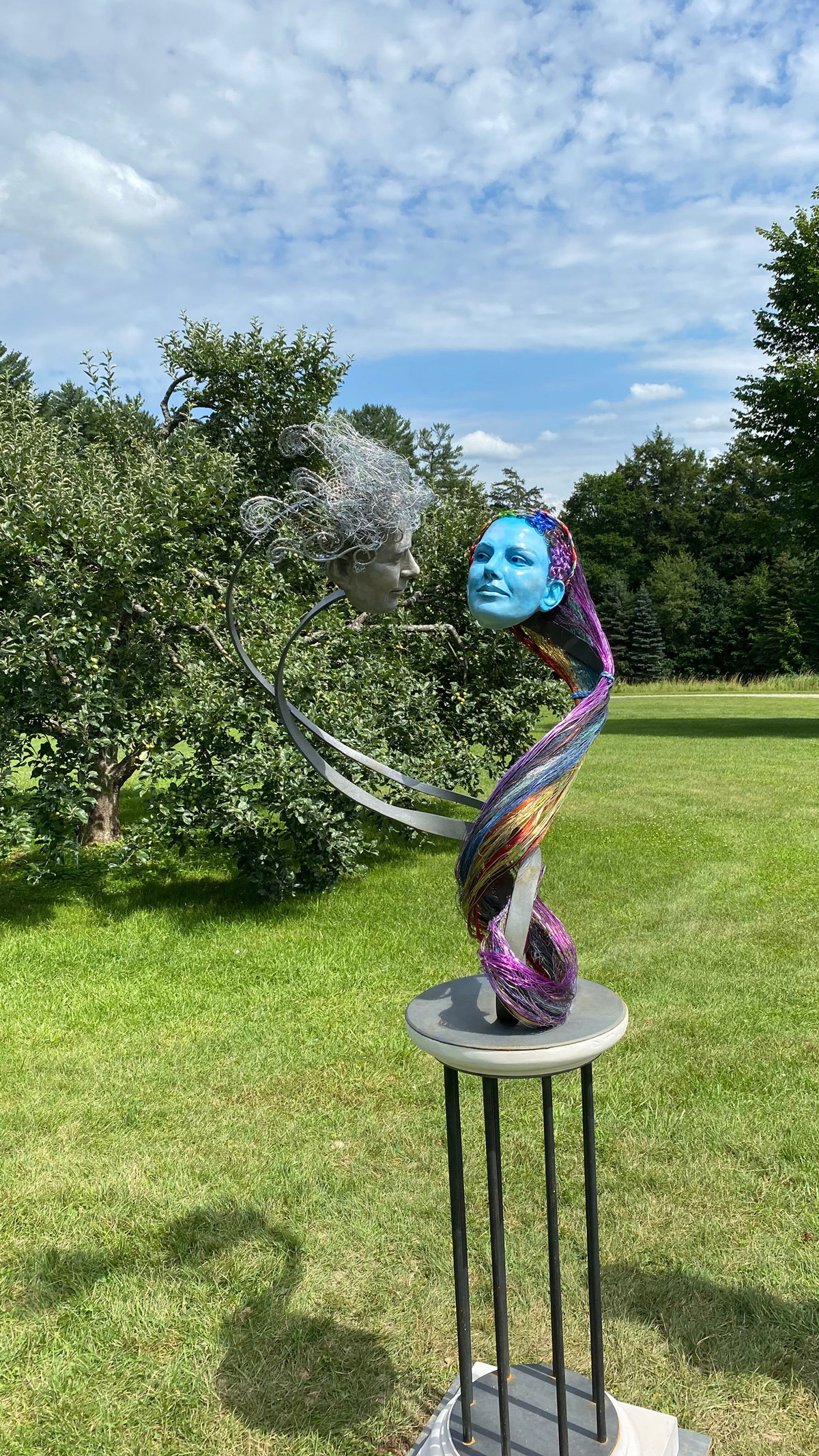 Norman Rockwell Museum, Land of Enchantment Exhibit. Photo: Patrick White