Vol. III No. 11 6/1/2022
Agrippa Hull (1759-1848)
by Rick Wilcox
It is not the cover of the book, but what the book contains is the question. Many a good book has dark covers. Which is the worst, the white black man, or the black white man? To be black outside or to be black inside? Agrippa Hull
Agrippa Hull, a free Black, son of Amos and Bathsheba Hull of Northampton, members of the Rev. Jonathan Edwards' church, came to Stockbridge from Northampton at the age of 7.
Amos died in 1761. Bathsheba, freed in the 1750s, had for a time, held title to land in Northampton. The town challenged the legality of the deed and seized the property following court actions between 1765 and 1768.
By 1766 Agrippa's mother sent seven-year-old Agrippa to Stockbridge to live with Joab Benny, a free black from Northampton, who was a tanner. Benny's wife Rose was a slave of Rev. Edwards. It is not clear whether Edwards freed her, or she ran away. In September of 1755 Benny purchased 50 acres from a Stockbridge Mohican John Skushawmh (Skushawmn) in the southeast corner of Stockbridge. In 1768 the Indian Proprietors granted him an additional 30 acres.
Agrippa joined the Patriot cause in May of 1777 and was discharged in July of 1783 at West Point. His discharge papers were signed by George Washington. Hull served as a body man to General Paterson of Lenox and later as a body man for General Tadeusz Kosciuszko and was present for a number of the major battles of the Revolution.
Over time Agrippa acquired 84 acres of land in Stockbridge, starting with a home lot of 1/2 acre with a house at what is today 2 Goodrich Street. Purchased from John Taylor, the land went through a succession of owners, including Joseph Woodbridge, who purchased the home lot of John Pohphehonnewoh, aka, John Konkapot. Agrippa then purchased land on the north side of Cherry Hill Road near Castle Hill Road from Peter Maynard, which originally belonged to Jonas Wanwohwunauwth.
Hull married twice, first to Jane Darby, a slave who had run from her master in Lenox, later freed with the help of Theodore Sedgwick. They had two sons: James who died at 27 and Asaph who died at 34. After Jane's death Agrippa married Margaret Timbrook. She was abandoned as a bundled baby in Great Barrington about 1782, she came to Stockbridge at age 18. Margaret and Agrippa married on February 14, 1813. Margaret and Agrippa adopted Mary Gunn, age 6, about 1827. Agrippa Hull died at age 89 in 1848. From her gravestone:
Margaret Timbrook wife of Agrippa Hull known as "Peggy"
Born in New York a slave, came to Stockbridge at the age of 18, was a Christian,
faithful & gentle. In the work of life resolute & cheerful, she was trusted by parents
and loved by children, she died May 15, 1879 in her 90th year. Her strong and
lifelong attachments are tenderly remembered.
Editor's note: See Historic Preservation Committee meeting about restoration of Agrippa Hull house.
---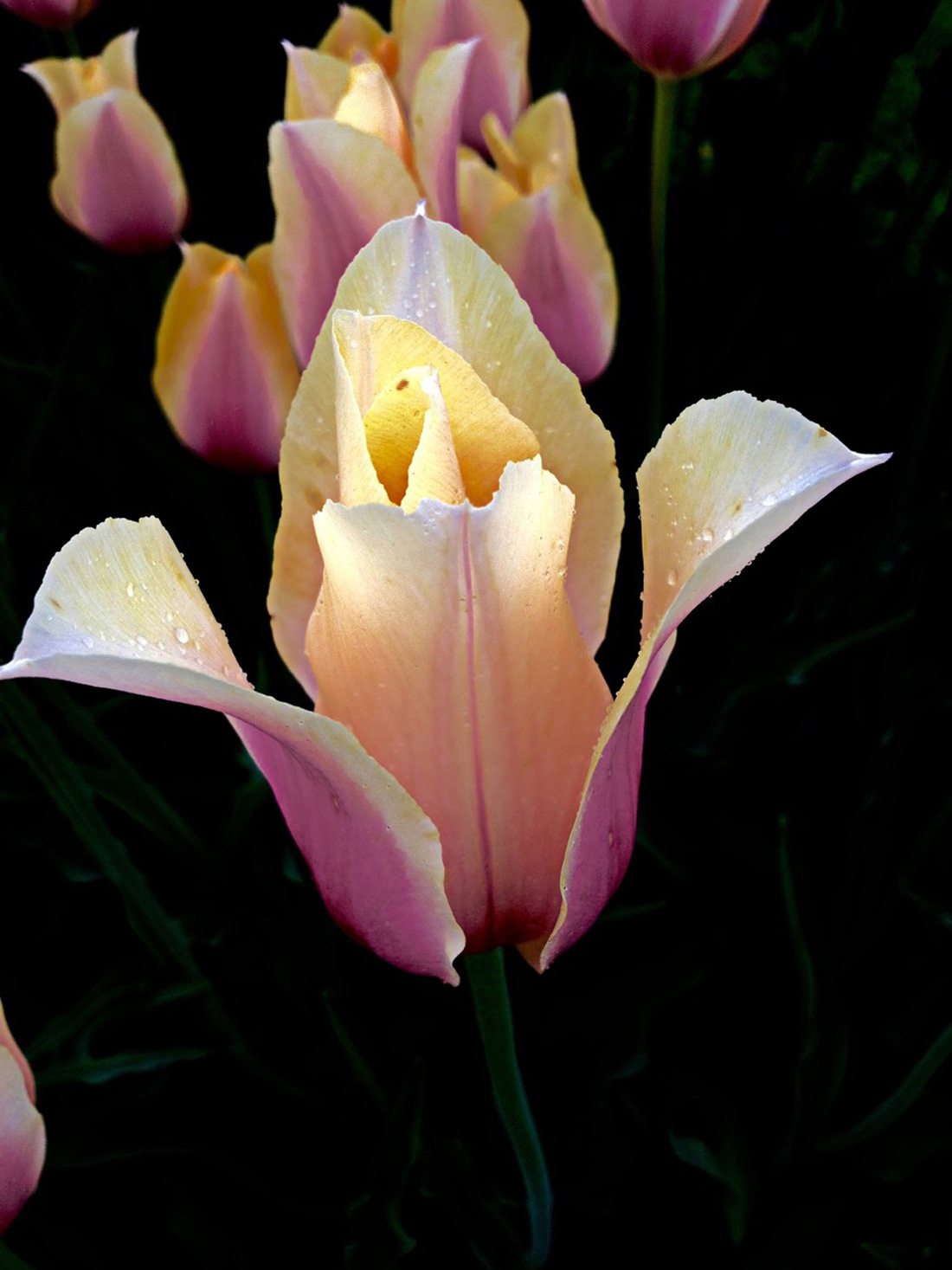 Photo: Jay Rhind